Wrongful death lawsuit reinstated against Crazy Horse Too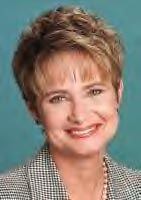 Saitta Rizzolo

August 22, 2001
By Steve Miller

LAS VEGAS - After being summarily dismissed, a wrongful death lawsuit was reinstated on August 14, by Judge Nancy M. Saitta against the Crazy Horse Too topless club.

The suit is based on the beating death of Scott David Fau whose body was found next to railroad tracks behind the club on Aug. 4, 1995.

The lawsuit, filed through attorney Randall Pike on behalf of the Fau family, claims the club at 2476 Industrial Road permitted its employees to beat Fau to death after he was ejected.

The case, originally assigned to Judge Nancy Becker, was reassigned to Judge Valerie Vega on March 12, 1999. Defendant Frederick "Rick" Rizzolo filed a Peremptory Challenge and had Vega replaced. The case then was reassigned to Judge Saitta. On January 9, 2001, a Peremptory Challenge of Saitta failed after Rizzolo objected.

A jury trial was then scheduled for June 18 in Saitta's court, but two weeks before trial; Rizzolo made a Motion for Summary Judgment that temporarily postponed the trial. On July 7, Judge Saitta granted Rizzolo's Motion for Summary Judgment and dismissed Fau's six-year old lawsuit without a trial.

Prior to the dismissal, the Fau family's attorney submitted to Judge Saitta the transcript of an interview with Dan Kennedy taped on January 24, 2001. Robert Maddox, a licensed private investigator hired by the family, conducted the interview. Kennedy, after acknowledging that the interview could be taped, claimed to be an eyewitness to the beating death of Scott David Fau.

Kennedy told Maddox that at the time of the beating he was managing a business located next door to the Crazy Horse Too. He then stated "You would walk out the door, see people getting beat up in the sidewalk, out in the street, in the parking lot. I walk out my back door and see the same thing. You see people having sex out back. It was a pretty common occurrence to see people being beat up out there."

Kennedy went on to describe two men who he said worked as bouncers at the club. "Yeah, they're the ones that beat up this Hawaiian guy out there that was just - the poor guy wasn't even moving, and they were kicking him, and um, at that point that's all. They were just kicking him around, jumping on him, stomping on his arm. They stomped his leg. Kicked him in the stomach. They kept - Moe was kicking him in the head, and you just watched his head wiggle around," Kennedy stated.

Kennedy also described a man he identified as "Vinny" looking out the door at the beating-taking place. Kennedy said Vinny was the manager of the club.

Scott David Fau was of Samoan decent. He suffered blunt head trauma in addition to a fractured leg. According to Maddox, Dan Kennedy's description of the beating concurred with the type injuries Fau suffered to his head and leg.

In his taped statement, Kennedy also said that on the occasions he witnessed beatings, he would call 911 to report the activity - but that police failed to respond to his calls.

After Fau's death, the Clark County District Attorney declined to prosecute following a brief investigation.

Based on his taped statements Kennedy was asked to take a lie detector test. The results indicated the high probability that he was telling the truth. He also told a matching story to this reporter. Then, in a surprising turn of events, Frederick Rizzolo contacted reporters to say that Dan Kennedy had signed a new affidavit disavowing the veracity of his previous statements.

It was disclosed that Dan Kennedy had signed the new affidavit on behalf of Rizzolo. In his subsequent statement Kennedy completely repudiated all the information he previously gave. When Kennedy was needed in court to explain why he drastically changed his story, process servers could not locate him to serve a subpoena.

In asking Saitta for the Summary Judgment, Rizzolo's attorneys, Dean Patti and Tony Sgro, presented Kennedy's surprise affidavit recanting his earlier statements. They then told the judge that Fau had died of injuries sustained from falling from a moving train.

Medical examiners were prepared to testify that if Fau had died the way Rizzolo's attorneys described: by falling from a moving train, he would have abrasions from sliding across the ground, but that no abrasions were found on his body.

Saitta did not allow any of this medical evidence to be admitted before dismissing the case. Fau's attorneys immediately made a Motion for Reconsideration stating that new evidence existed. Last week Judge Saitta finally agreed to look at the new evidence and, following arguments by counsel granted Fau's motion due to "newly postured evidence provided."

One-day following Saitta granting Fau a new trial, Rizzolo appealed her decision.

Now, the victim's wife, Francesca, and his two daughters, Nicole and Camille, are again looking forward to a jury trial and are seeking unspecified general and punitive damages from the Crazy Horse Too.

Frederick Rizzolo was one of the four biggest contributors to Saitta's latest political campaign. He is also known to host parties at his Canyon Gate home attended by judges and politicians including former Mayor Jan Jones and Councilman Michael McDonald.

Underworld figures including mobster Vinny Faraci, Black Book members Fred Pascente and Joey Cusumano have been observed mingling with local politicians at Rizzolo's gatherings.

Oscar Goodman, prior to being elected mayor, represented Cusumano in criminal proceedings; McDonald has described Rizzolo as "a pillar of the community;" and Judge Saitta, on March 15, described Rizzolo as having a "good name."

Objecting to this newspaper's ongoing coverage of his activities and associations, on January 12, 2001, Rizzolo filed a libel suit against this reporter and the Las Vegas Tribune. Coincidentally, this unrelated case was also assigned to Judge Saitta. The Tribune filed a Peremptory Challenge, he objected, and on August 8, the court reinstated Judge Saitta for the second time after being challenged in a case involving Frederick Rizzolo.

It is highly unusual that the same judge would be randomly selected to preside over two simultaneous - but unrelated cases involving the same litigant (Rizzolo), and also twice be reinstated after Peremptory Challenges were filed. A writ has been sent to the Nevada Supreme Court to inquire how this coincidence occurred.

Meanwhile, after being asked about his lawsuits, Rizzolo stated "There has never been a suit filed that we haven't beaten and I'm hoping our record will stay that way."

© Copyright Las Vegas Tribune, Inc.